Located in Las Vegas, Nevada, The Meadows School is a college preparatory school that serves approximately 900 students from Pre-K through 12th grade. The school resides on a 40-acre campus that features 240,000 square feet of state-of-the-art facilities. Duraflex was approached to design and develop the grade school's poured-in-place surfacing as part of the school's new multi-surface playground.
---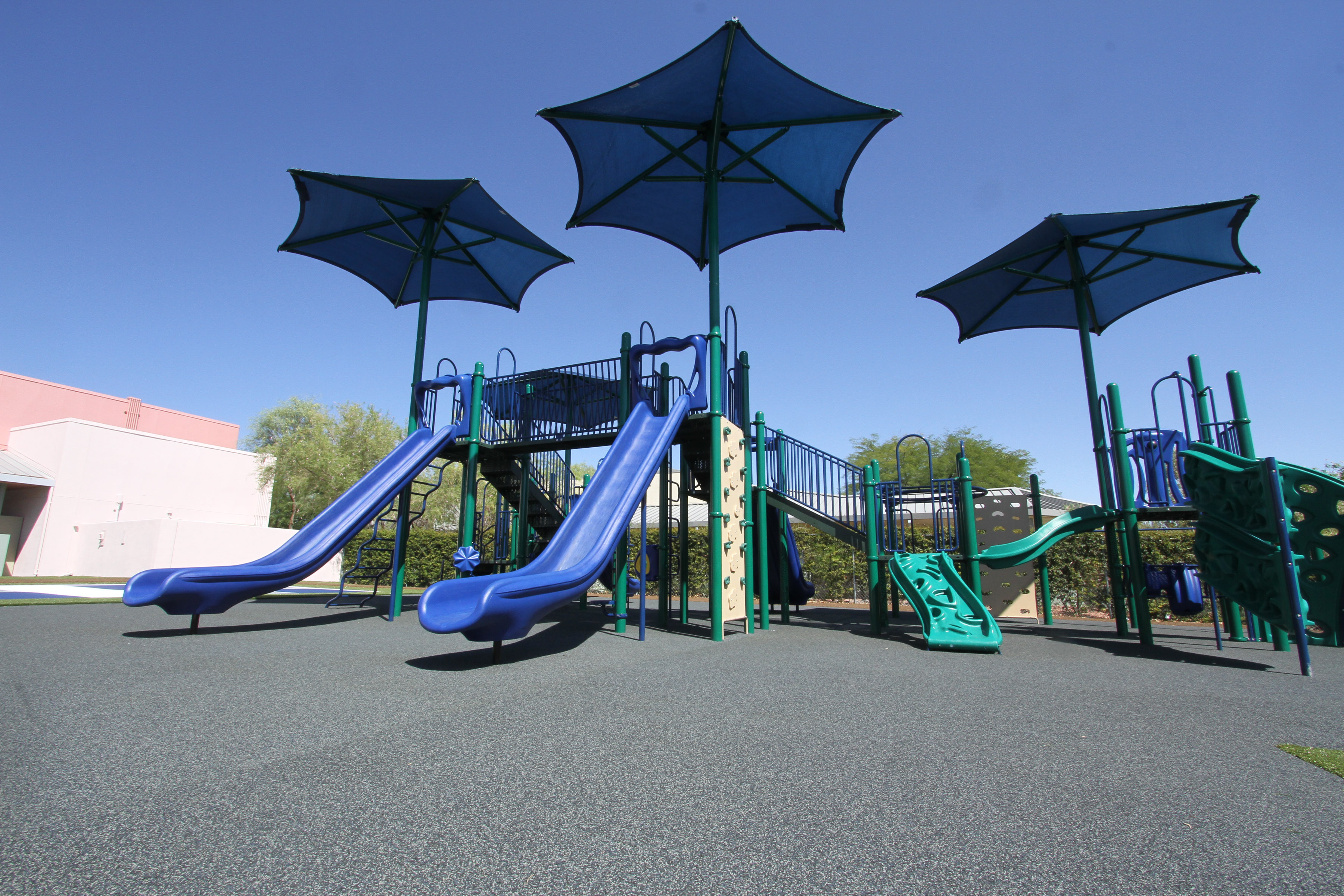 Safe & ADA Compliant Playground Surfacing
Duraflex specified and installed poured-in-place (PIP) rubber safety surfacing underneath the school's new playground equipment. By incorporating the PIP surfacing flush with the rest of the play area, the playground minimizes trip hazards and complies with ADA guidelines for accessibility.
---
Clean, Safe Bonded Rubber Paths
Bonded rubber paths from Duraflex were integrated into the play area to not only help direct the flow of children throughout the playground, but also to serve as a jogging path for gym class and for teachers to survey activities. Like all of the playground's surfacing, Duraflex bonded rubber paths were specified for their ability to stay clean in any weather and limited maintenance requirements.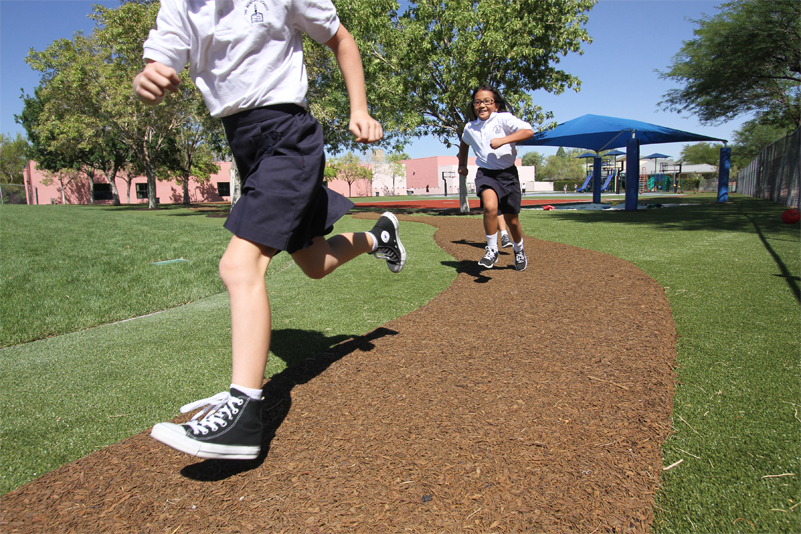 ---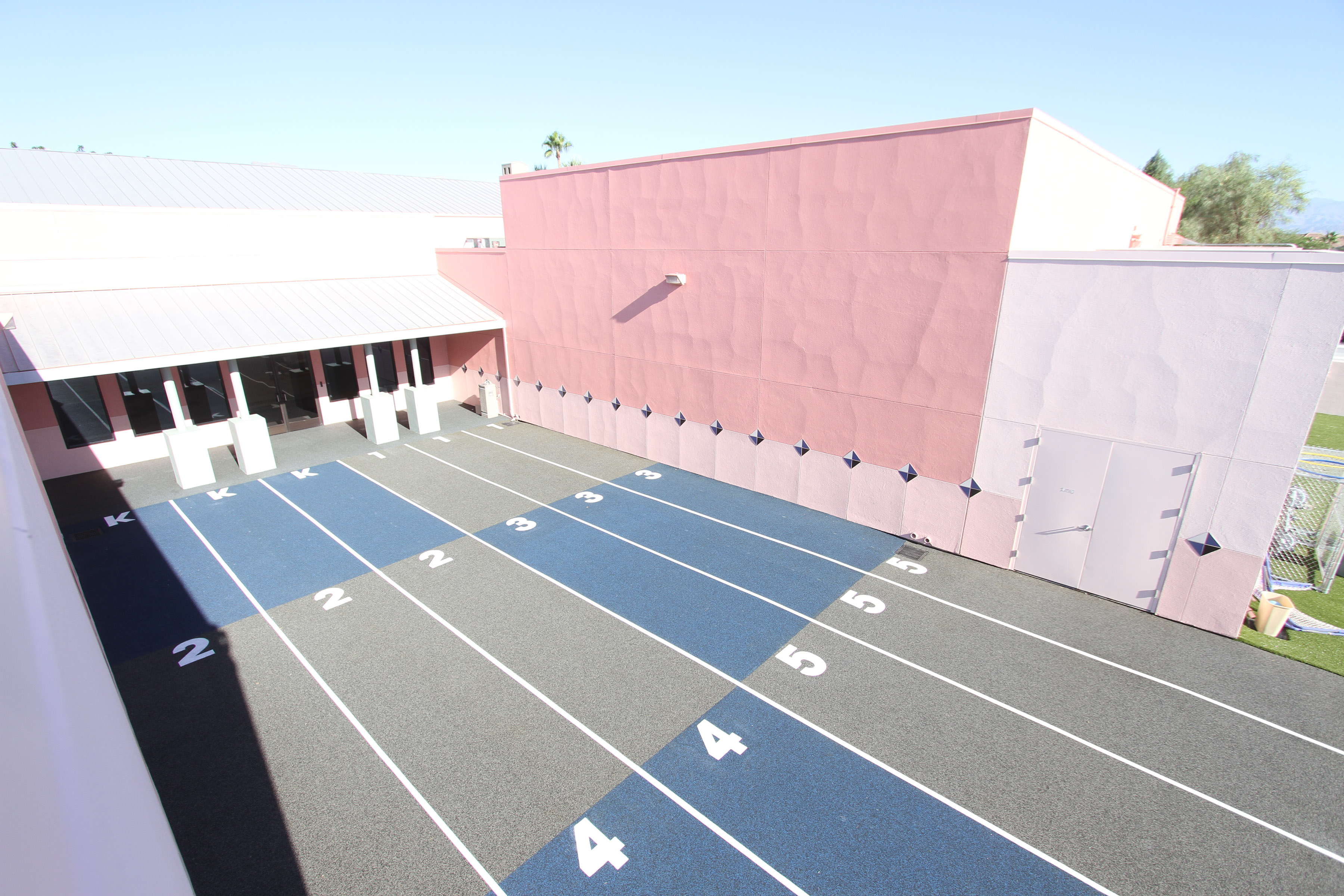 Color Coded Line Up Area
To help organize the students return to class after their fun, this color-coded poured-in-place rubber surfacing was designed as a place for kids from each grade level to gather.
---
Synthetic Landscaping
Bonded rubber mulch was used throughout the playground in place of typical landscape mulch. In addition to being a safer, cleaner alternative to traditional wood mulch, bonded rubber mulch requires very little work to maintain its appearance.