Duraflex surfacing is an exceptionally versatile solution, providing a high performance poured-in-place rubber solution for a variety of applications. Duraflex poured-in-place surfaces are constructed from the technologically advanced TPV brand of premium pigmented rubber granules or traditional high quality EPDM. The base layer is an encapsulated cushion layer of shredded recycled rubber, providing the bulk of the required safety attenuation as needed. Each layer is custom poured-in-place on site and is hand troweled to ensure an even, safe surface for recreational and commercial needs.
ASTM approved & ADA compliant
Slip resistant
Exceptional durability
Low-maintenance
Highly Permeable
Ideal for indoor and outdoor areas
Perfect for play, sport, splash pads and recreational applications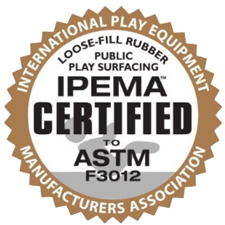 TPV has shown proven superior performance versus traditional EPDM rubber surfaces, fast becoming the premium rubber of choice for high quality applications. With advancements in technology TPV utilizes patented proprietary blends of high performance polymers providing a color fast, reliable, and safe choice for your playground. TPV offers long lasting and fade-resistant technology, while providing stronger bond strength and a better overall long term appearance for playground surfacing.
Duraflex is a surfacing utilized for primarily commercial projects such as playgrounds, walkways in parks, and specialty facilities. Residential projects are not performed by Duraflex.
---
Solid Colors





---
Premium Colors














---
Duraflex Rubber Repair Kit
Duraflex provides a PIP rubber repair kit to patch and repair damages to poured-in-place rubber surfacing. Learn more about how to purchase and the kits installation guide.
---
---
Cross Section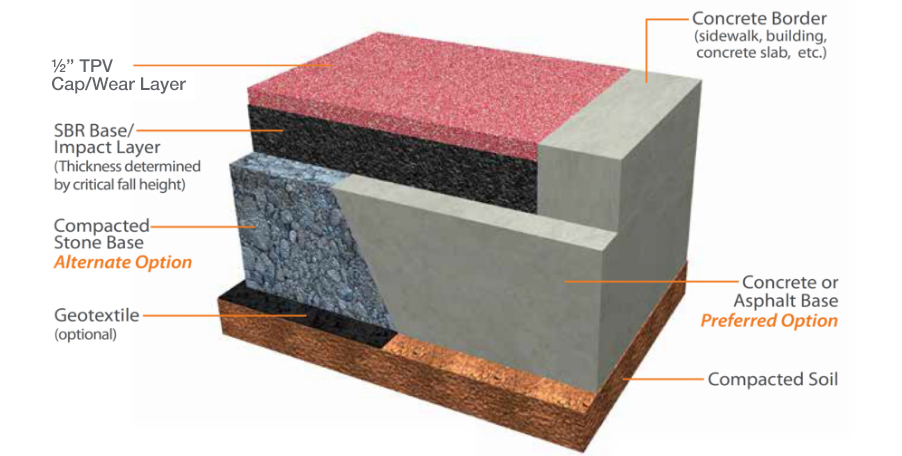 ---